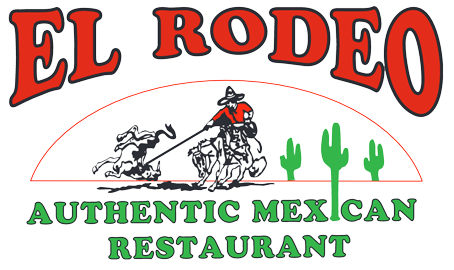 This is the MECHANICSBURG WEST, PA location.
El Rodeo (Mechanicsburg West)
El Rodeo is family-owned and operated. Our first restaurant was established in 1992 by the Arellano Family. Our Harrisburg location was the first restaurant to introduce real, authentic Mexican food in the area. Our menu features specialties, including sizzling fajitas, hand-made tamales, enchiladas and tacos as well as combination platters. Salads and soups are also available. We also offer a wide selection of margaritas, in addition to a complete list of beers and cocktails. Find us west in Mechanicsburg, Pennslyvania at the corner of Carlisle Pike and Jeffrey Dr. We're near ABC Lanes and Twin Ponds Ice Rink. Order online for carryout or delivery!
98%
of 121 customers recommended

Hours of Business

Sunday

11:00 AM - 9:00 PM

Su 11:00-21:00

Monday - Thursday

11:00 AM - 10:00 PM

Mo,Tu,We,Th 11:00-22:00

Friday and Saturday

11:00 AM - 10:30 PM

Fr,Sa 11:00-22:30

Delivery Hours

Sunday - Thursday

11:30 AM - 8:30 PM

Friday and Saturday

11:30 AM - 5:00 PM

Chicken,Mexican,Seafood,Salads,Soup,Dessert,Vegetarian,Wings